Personal Life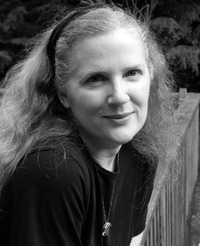 Suzanne Collins was born in 1962/3 in a family who has served the Army for many years. Her grandfather and uncles have been a part of the World Wars and she herself was a daughter of lieutenant colonel. She is a confident woman with well defined features and long silky hair. She is modest and shy with less interest in the technological advancements of the social media. Suzanne Collins is a citizen of United States and currently lives in Connecticut with her husband and two children. She got married to Cap Pryor who was an actor and moved from Manhattan to Connecticut after she was blessed with two children. She began writing for the children television shows after her graduation.
Career
Suzanne Collins is a creative and innovative writer who became successful and favorite of many in very less time. Her career started from children TV show writing and on a friend's motivation she wrote her fist book which was a part of the series on three popular books named: The Hunger Games ( First Book), Catching Fire (Second Book) and Mockingbird (Recent Book). Her fist book became the bestseller on The New York Times list and made her a popular figure. From then till now Suzanne Collins has written many notable and bestseller books and has added innumerous awards to her name.
Publications
Two of her series became most popular in not just children but amongst the adults too. Her work is termed as addictive and the critics love the way she handles sensitive issues in her writing. Let us look into a few of the publications from the work of Suzanne Collins:
The Series "The Underland Chronicles" has five books under its name which were published in five years from 2003 to 2007.
In the same way the other Series under the name "The Hunger Games Trilogy" has three books published under its name. They were admired because of the new concept and the different writing style of Suzanne Collins. These three books were:
The Hunger Games Published in the year 2008
Catching Fire Published in the year 2009
Mockingjay Published in the year 2010
Few other famous works of Suzanne includes her book Fire Proof: Shelby Woo #11 which was published in 1999. When Charlie McButton Lost Power was published in 2005 and in 2009 her book When Charlie McButton Gained Power got published.
Awards won by Suzanne Collins
Suzanne Collins has accomplished to be a successful writer in no time. She has a massive fan following and list of her awards, medals and recognitions is enormous. She received NAIBA Children's Novel Award in 2004, A Book List Editor's Choice in 2008; she received Georgia Peach Book Awards for Teen Readers in the year 2010 and most recently she was honored by California Young Reader Medal.